Demag Consulting – Agnieszka Dembińska
For 25 years, she has been helping entrepreneurs to create safe workplaces and combine legal requirements with a practical approach. Being in charge of storing some hazardous materials, she is also a PCBC auditor in the field of ISO 14001, 9001, 45001 systems and a health and safety specialist. She invite you to take advantage of internal and external audits according to the following standards: Quality management; Environmental management; Occupational Health and Safety Management and Energy Management.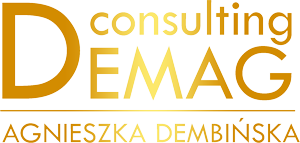 riskCE – risk assessment and CE marking
The riskCE offers technical consulting services, incl. in the field of product conformity assessment. Their team consists of engineers, auditors, trainers and inspectors who offer knowledge and expertise to meet customer expectations.
They specialize in:
requirements for new and global approach directives (CE marking),
organizing product testing and certification,
implementing a number of management systems,
performing risk assessment of processes, projects and products,
trainings in the above-mentioned scope.